Vote on the ballot listed to the left, and rate the ballot below.


You are about to rate this ballot for quality.
Remember, this is for the ballot itself, NOT the choices in the ballot.
Individual ballot choices can be rated by clicking on the choices.
---
Submitted by : thesoothsayer
Submitted on : Apr 01,2008 8:48:07 pm
ballot title:
Who Do You Wana See Pole Dance ?
---
ballot number:125273
---
---
Voted : Richard Simmons
Richard Simmons. Just for the sheer curiosity.
---
Voted : Condoleeza Rice
Condi,Condi,Condi...


Condi ?
---
Voted : Avril Lavigne
All the other choices are just too horrifying. Even if it is a joke ballot...

*looks away*
---
Voted : Doctor Phil
I want to be Miss America.

ballot #2298
---
Voted : Nancy Pelosi
Young Nancy...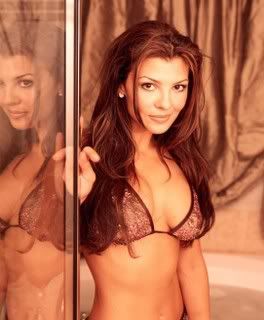 ---
uh..the woman in the picture above, is she anorexic?
---
Voted : Doctor Phil
"Sigmund Freud not withstanding, sometimes a big pole is just a big pole."
---